living.boondockingmexico@yahoo.com
It isn't a national park like you would imagine, but actually a city park that is one giant cluster of cypress trees that are federally protected. The park is managed by a large staff of city employees who do a great job of taking care of the place. As I said yesterday, it has a swimming pool, internet cafe, palapas and grills that are really quite nice.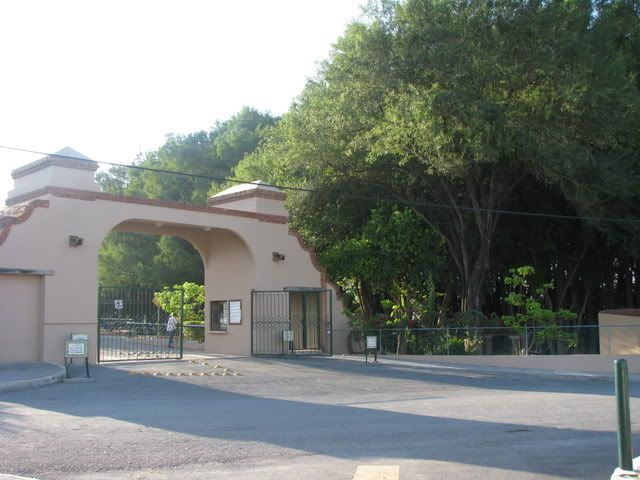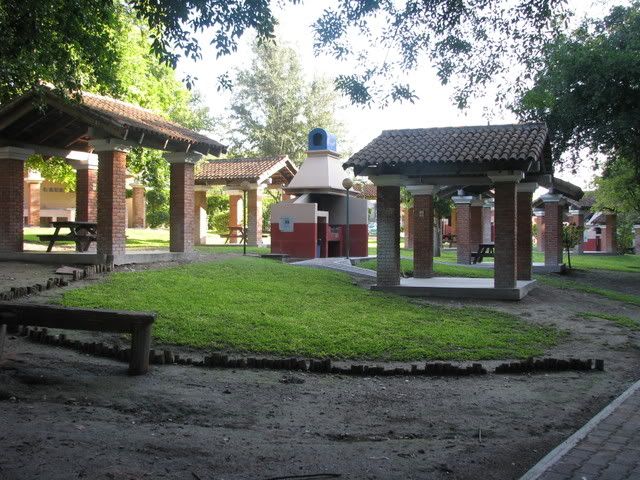 The key for boondocking in these places is to talk to the people in charge. In the case of El Sabinal, I went to the presidencia municipal and from there the work began. I was told about all the tourist spots in the town of Cerralvo as well as the park (which I already had checked out in advance). As the conversation continued I got the name of the park director. I went out to the park and talked to him. I told him that I had been there the day before but the guard said I couldn't spend the night. He said that it was ridiculous and showed me across the street to their sports center, showed me where to park and had a worker bring me a 100ft extension cord. I told him I had a generator and he insisted I use his electricity. What a deal!
We spent time in the park during the day and went out for lunch and a tour of downtown. One big disappointment was the oldest church in town, La Capilla de Lourdes. It was remodeled in 1990 and now is in complete abandon and in ruins.
Back on the road on Friday, we passed through Agualeguas, General Treviño and Parás. Agualeguas was interesting. This is the birthplace of our Ex-Presidente Salinas de Gotari. I was expecting quite a show. The man's name appears nowhere. We toured the Casa de Cultura no one said a word about him. BTW, he now resides in Ireland where there is no extradition agreement with Mexico. He does visit once in a while but looks like he's untouchable. In General Treviño I visited with the person in charge of Obras Publicas. He said there was a small lake that was open to the public and set up as a parque recreativo. He also mentioned that there was the only maker and supplier of wet stones for sharpening knives in Mexico and the business was there in Treviño. He was the owner and his grandfather the founder in 1904. He gave us a tour of the factory and also a souvenir stone for home use.
In Paràs, the city park was available but I didn't care much for the mayor when I met him. A good friend is from Paràs, Mirta. She is a retired teacher who spends her time between Monterrey and her house in Paràs. She wasn't there unfortunately. I was invited last year to her mother's 100 birthday.